Busch Light Apple Tumbler Cup Gift For International Beer Day – Katycollection. Beer has been consumed by almost every culture throughout human history. The oldest evidence of man's obsession with brewing beer dates back to ancient Babylonia and Mesopotamia. Archaeologists have unearthed recipes for beer that were written on clay tablets in 4300 B.C., and ceramic vessels from 3400 B.C. that are still sticky with beer residue. Everyone drank beer in ancient Egypt: pharaohs, peasants, priests, even children, as part of their everyday diet.
How to Celebrate?
If you brew your own beer, share your brews with friends and family and get their feedback.
Spend your evening at a bar trying out new types of beer.
Take a brewery tour and spend time learning the science behind beer making.
Buy yourself an item associated with your favorite beer.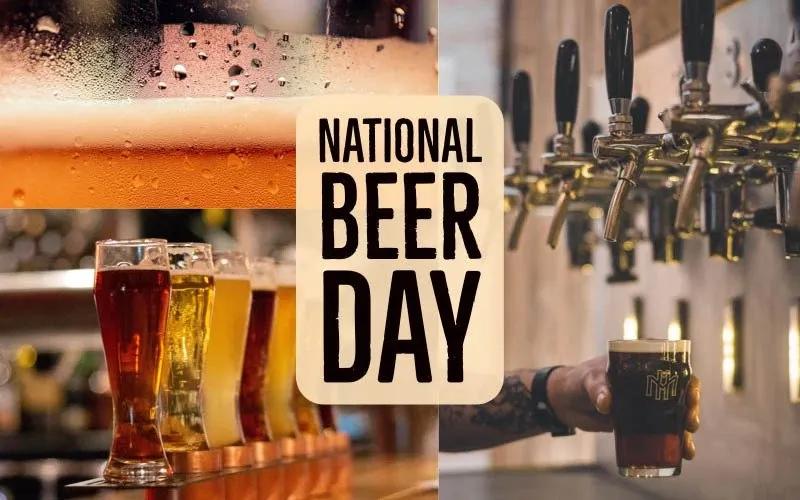 FEATURES
Best material: Each of our Tumbler is custom-hand-made of SUS 304 body and premium material lid. The double-wall insulated tumbler with a vacuum between helps your drink to keep its temperature from 3 to 4 hours. A durable coat of color won't fade, peel, or crack through extended field use and also provide additional grip.
Easy to Use: Hand wash recommended. Removable lid twists off easily for convenient filling and cleaning.
Customization: We make a tumbler on demand, so give us your design to create your one-of-a-kind skinny tumbler. Creative 3D print will make your skinny tumbler more gorgeous and vivid that touch your personality. The design is printed with new age printing technology, direct to the product. It is printed with a water-soluble and eco – friendly ink. It is cured with a heat treatment process to ensure the color-fastness and lasting durability of the design. The color will not fade, it will stay nice and vibrant for years to come!
Gift of Love: A meaningful gift for your friends, family members, wife/husband, bridesmaid/groomsmen, coworkers on birthday, Mother's day, Father's Day, wedding, anniversary, Christmas, engagement, Thanksgiving day, Valentine's day. A wonderful way to honor the memory of a special person or milestone by protecting you and your beloveds.
Why We Can Be Trusted
Due to the quality of products available in our store, we have managed to earn lots of positive reviews from our past customers. There is no doubt that you will also have the right to Busch Light Apple Tumbler Cup Gift For International Beer Day – Katycollection Tumbler of uncompromised quality. Our lifestyle products are of various categories like Father's Day, Mother's Day, Thanksgiving Day, Christmas, and many more. For more details, feel free to contact us today.