Kyle Larson Number And Signature Ceramic Mug. Kyle Larson (born July 31, 1992) is an American professional auto racing driver. He competes full-time in the NASCAR Cup Series, driving the No. 5 Chevrolet Camaro ZL1 for Hendrick Motorsports.
Kyle Larson Number And Signature Ceramic Mug
Larson is the 2021 NASCAR Cup Series champion, the 2012 NASCAR K&N Pro Series East champion and Rookie of the Year, the 2013 NASCAR Nationwide Series Rookie of the Year, and the 2014 Cup Series Rookie of the Year. Before and throughout his stock car racing career, Larson has been highly successful in dirt track racing, with wins in prestigious events including the Kings Royal, Knoxville Nationals, and Chili Bowl Nationals. He is also an overall winner of the 24 Hours of Daytona sports car race, having won the event with Chip Ganassi Racing in 2015.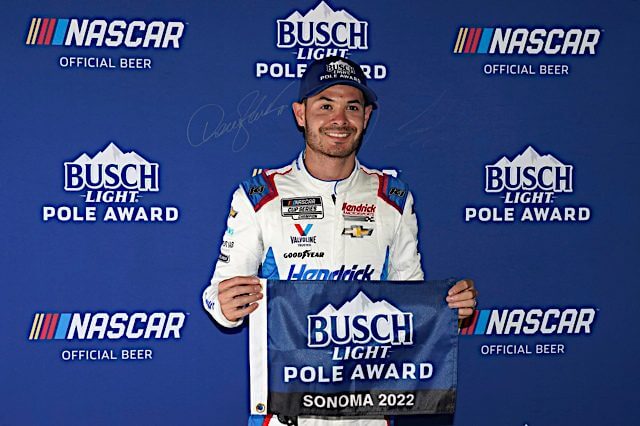 FEATURES
Best Material: Our products are made from premium quality ceramic, manufactured to be microwave safe and dishwasher for any cold or hot beverages. You can choose what design suitable for your purpose.
Perfect Quality and Durability: Sublimation print to ensure quote sayings are not easily removed. Printed with superior ceramic inks that are fired on at a temperature of up to 1200 degrees. This coffee mug has a high definition printing on BOTH SIDES, perfect either for right or left handed users. And guarantee to be durable for years. Crisp, clean quality, c-handle and rounded corners.
Home decoration: You always feel energetic and good mood whenever using colorful and meaning mugs in your house.
Gift of love: A perfect idea if you are finding a birthday gift, a housewarming gift, a festival gift, a Mother's Day/ Father's Day/ Valentine's Day/ Christmas gift for your family or friends.
Widely usage: It's great gift for family, co-workers or friends in their birthdays or any occasions. Or it can be your indispensable part of your energetic morning with coffee, tea or any liquid.
Let Us Help You Today
At Katycollection, our goal is to ensure that you are getting nothing short of the best items that can be used for a memorable Father's Day, Mother's Day, Thanksgiving Day, Christmas, and many more. With item "Kyle Larson Number And Signature Ceramic Mug", you will be sending out very strong and emotional messages to your family.